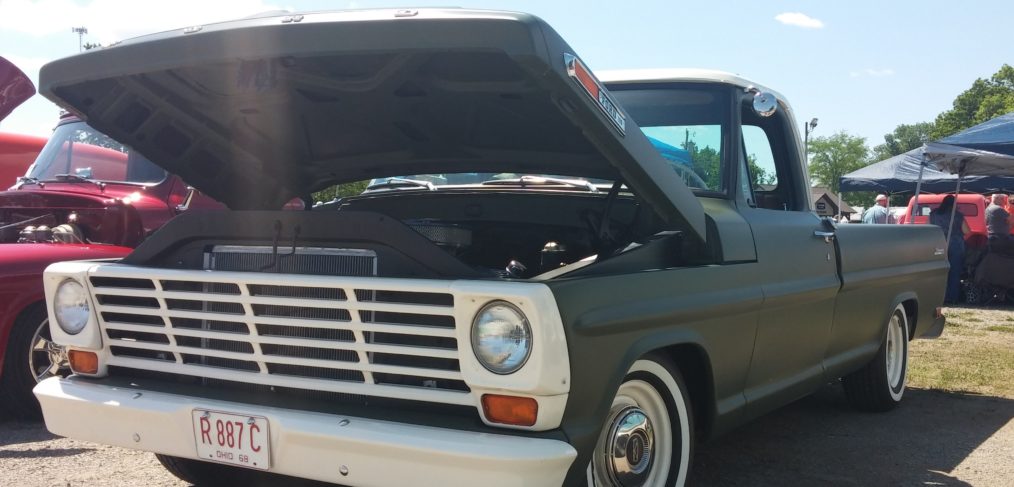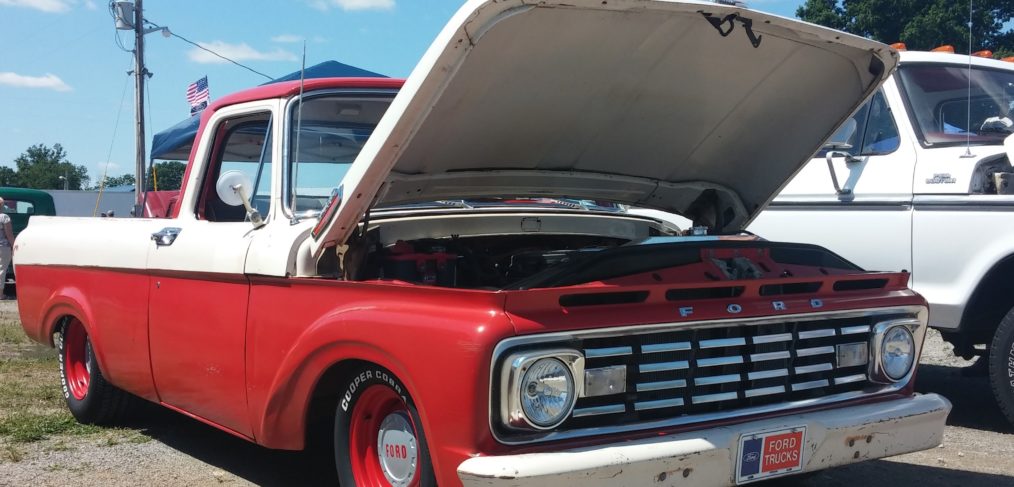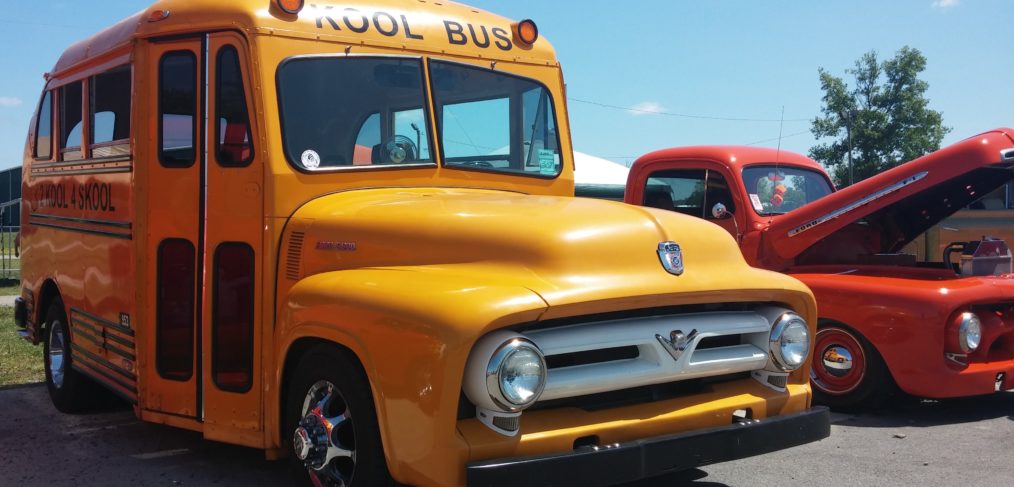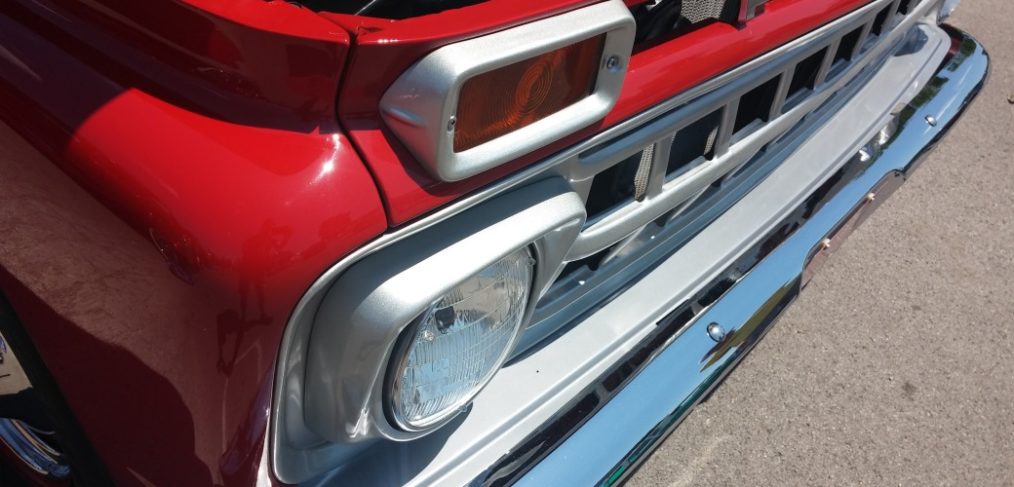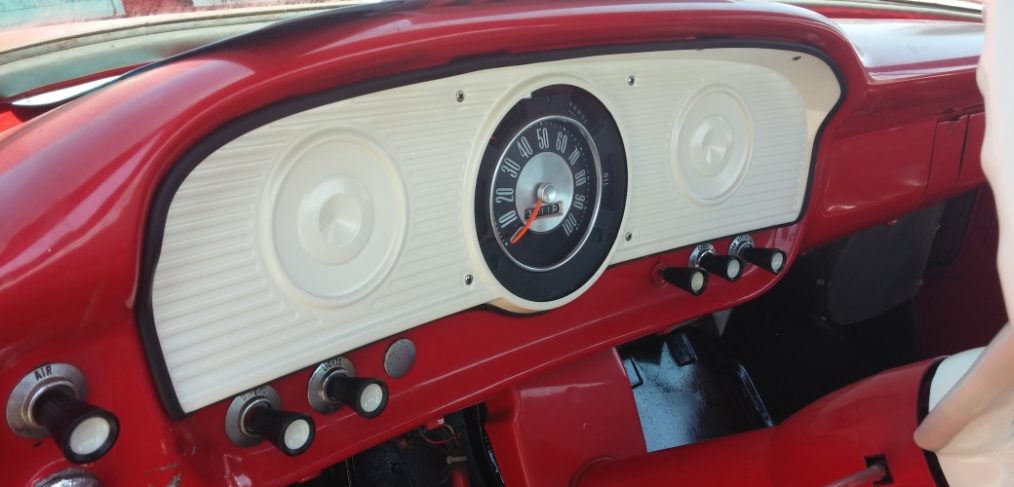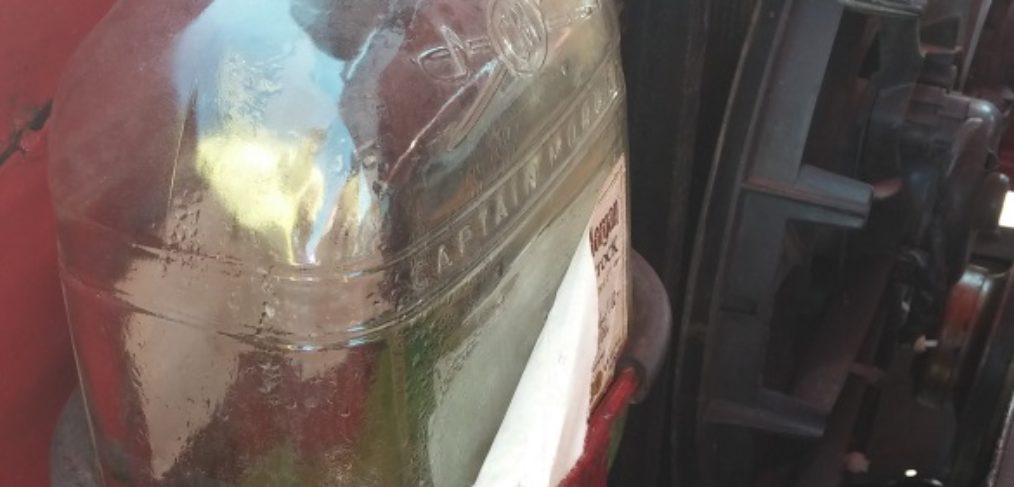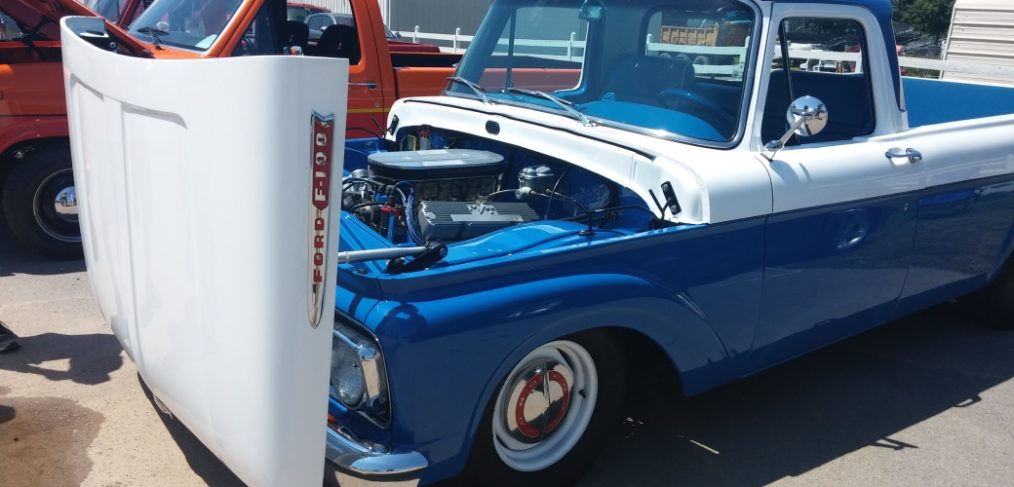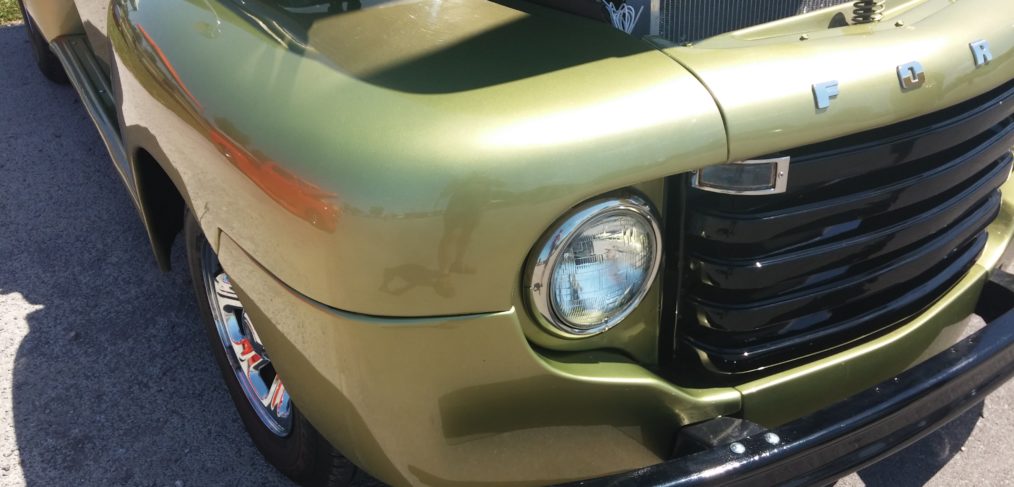 2016 F100 Supernationals Trip Report
As David mentioned in the original F100 post, the F100 Supernationals show is a great resource for gathering ideas and information on the F100 pickup. I've been going to the show with my father almost every year since 1998, and it's been interesting to see the changes in the show and the trucks over the years. I've gone from taking pictures of every truck I saw that first year, to focusing mostly on interesting and novel details. I'll share some of them here.
The Drive
This was my first year visiting the F100 Supernationals as an F100 owner. Temporarily taking leave of my senses, I decided to drive my 50 year old truck down to the show, approximately 280 miles from home. Ordinarily I can make the drive in 4 hours 45 minutes in a modern car, but I budgeted six hours in the truck. Sure enough, I used every minute of those six hours. Between the original 240ci straight six, 3-on the tree, and differential gearing in the truck, it's best suited for cruising at 40-50MPH. I was hard pressed on the freeway, but could consistently cruise at 65MPH. This is inadvisable on Kentucky freeways, where the speed limit is 70, and going slower doesn't win you any friends. Between minimal insulation and bad seals, the interior was not a quiet place for those six hours.
Nevertheless, the F100 made the trip like a champ, with no breakdowns and only one stop for a bottle of coolant after lots of uphill miles. Between the drive down and back, it averaged 16MPG even with questionable adjustment on the single barrel carb. With a new cab seal kit on the way from Dennis Carpenter and some soundproofing insulation, I wouldn't mind making the drive again next year, although it would be more tolerable with a co-driver. Six hours behind the wheel of a 50 year old truck is tiring due to attention span alone!
The Show
The show field had plenty of trucks, ranging in age from a Model T pickup to a heavily modified late model F350 with lambo doors and a 50 inch television in the back seat. There was even a chopped/stretched cab/shortened bed 1957 F100 on a 2008 Mustang GT500 chassis. While it looked very cool, it must have cost a fortune to build. The primary features, of course, were the 1948 F-1 through 1979 F100 models, which made up the vast majority of the entrants. The highlight of the show for me is talking to the other owners about their trucks and the custom work they've done. There's nothing quite like learning a new trick from someone who can show it off right there on his truck, but never posted a word of it to the internet. I especially enjoyed chatting with the owner of a '63 unibody truck with a Coyote crate motor and Jaguar IFS, and a chance meeting with the neighbor of my wife's Godmother; both of us hundreds of miles from home yet somehow parked right next to each other at the show.
Parts Scores
The Supernationals are also a great resource for parts. There are often swap meet vendors bringing rot-free body panels, along with a usual mix of vendors selling reproduction and custom parts.
This year I picked up:
A single barrel oil bath air cleaner for $10, which I plan to strategically cut into a suitable housing for a more modern paper element air cleaner, but maintain original looks.
A "deluxe" chrome horn ring, factory seconds from Dennis Carpenter for only $35.
A reproduction side mirror from Obsolete & Classic Auto Parts for $35. Originally I meant to add this as a passenger side mirror, but considering the condition of my driver's side mirror, I ended up just replacing it instead.
Less talk, more pics!
I know why you're really here.
See you next year at the F100 Supernationals, May 18-20, 2017.